HOW DO I VOTE EARLY?
By Mail:
Completely filled applications for absentee voting are now being accepted by the Board of Elections. A registered voter may write the Board of Elections to request an absentee ballot. If you choose to write the office, YOU MUST PROVIDE name, address, date of birth, one form of identification as listed below, mailing address for the ballot, your political party preference if this is a Primary Election, the following statement "I am a qualified elector", and your signature. You may also use this ABSENTEE APPLICATION FORM. It is a fillable PDF, or you can print the form, complete it and mail to:
Trumbull County Board of Election
2947 Youngstown Rd SE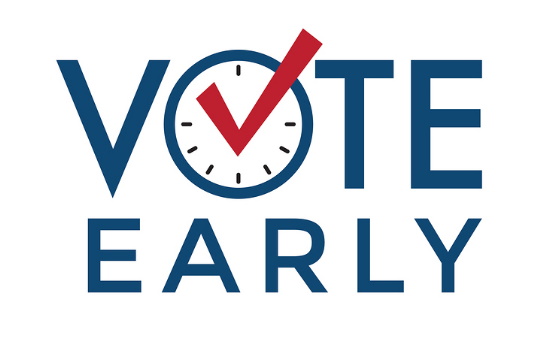 Warren, OH 44484
In Person:
Please bring a valid Ohio Driver's License or State ID card. If you do not have either of those, you may provide a military identification, a current utility bill, bank statement, government check, paycheck or other government document (other than a voter registration notification mailed by a board of elections) that shows your name and current address.
Voters can also fill out a paper application and include the last 4 digits of their Social Security number as ID.
To see how we vote in person, click here .
ABSENTEE VOTER DOWNLOAD FILE - Excel File
ABSENTEE VOTER DOWNLOAD FILE - CSV File
FEDERAL POST CARD ABSENTEE APPLICATION FORM (Military and Overseas)

Early Voting:
Dates and Hours:
| | |
| --- | --- |
| October 12 – October 14 | 8:00 a.m. - 5:00 p.m. |
| October 17 – October 21 | 8:00 a.m. - 5:00 p.m. |
| October 24 – October 28 | 8:00 a.m. - 5:00 p.m. |
| October 29 | 8:00 a.m. - 4:00 p.m. |
| October 31 - November 4 | 8:00 a.m. - 7:00 p.m. |
| November 5 | 8:00 a.m. - 4:00 p.m. |
| November 6 | 1:00 p.m. - 5:00 p.m. |
| November 7 | 8:00 a.m. - 2:00 p.m. |