HOW DO I VOTE EARLY?
By Mail:
You may obtain an absentee ballot application by clicking the link below or by calling the Board of Elections and requesting one be mailed to you at 330-369-4050. Only Secretary of State prescribed absentee applications may be accepted. Make sure to fill out the form completely. Be sure to include one of the ID requirements for absentee voting. Click here for the prescribed absentee application. Mail your completed form to: Trumbull County Board of Elections 2947 Youngstown Rd SE Warren OH 44484
Trumbull County Board of Election
2947 Youngstown Rd SE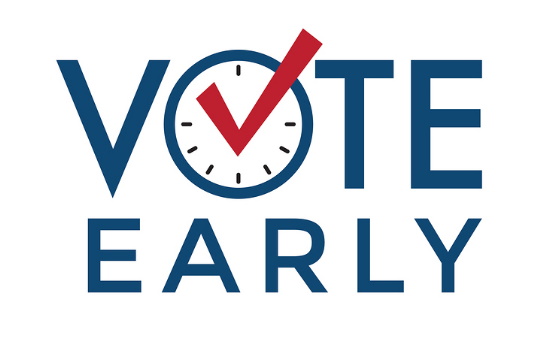 Warren, OH 44484
The accepted forms of ID are as follows:
An Ohio driver's license or state ID number; OR

The last four digits of your Social Security number; OR

A copy of your photo ID (a "copy" of photo ID requires images of both the front and back of one form of acceptable photo ID)
In Person:
Voters will be required to show photo ID to cast an in-person early ballot.  If you do not provide photo ID and want to vote early in-person, you may cast a provisional ballot.  If you do not wish to cast a provisional ballot, you may fill out an absentee ballot application to receive a ballot by mail.

Acceptable forms of photo ID include the following: 
An Ohio driver's license, state ID card, or interim ID form issued by the Bureau of Motor Vehicles (BMV).  This includes a commercial driver's license, motorcycle operator's license, probationary or restricted license, or temporary instruction permit;

U.S. passport or passport card;

U.S. military ID card, Ohio National Guard ID card, or U.S. Department of Veterans Affairs ID card.
To receive a daily list of absentee voters please call BOE at (330) 369-4050.
FEDERAL POST CARD ABSENTEE APPLICATION FORM
(Military and Overseas)
Early Voting:
Dates and Hours:
| | |
| --- | --- |
| July 11 - July 14 | 8:00 a.m. - 5:00 p.m. |
| July 17 - July 21 | 8:00 a.m. - 5:00 p.m. |
| July 24 - July 28 | 8:00 a.m. - 5:00 p.m. |
| July 31 | 7:30 a.m. - 7:30 p.m. |
| August 1 | 7:30 a.m. - 8:30 p.m. |
| August 2 - August 4 | 7:30 a.m. - 7:30 p.m. |
| August 5 | 8:00 a.m. - 4:00 p.m. |
| August 6 | 1:00 p.m. - 5:00 p.m. |